One of the most frequently asked questions listing agents receive from potential sellers is whether they should renovate their home before placing it on the market. And while many listing agents might agree that most homes ought to receive some degree of revitalization before they are put up for sale, the answer to this inquiry is contingent upon various factors — from your general timeline to the present condition of your dwelling.
What is your timeline?
If you are interested in selling your home in the very near future, perhaps while the seller's market is hot or to coincide with any plans to travel, you may not want to invest in costly and time-consuming renovations.

If, however, you are not planning to sell your home for another five to seven years, and your primary bathroom is in dire need of some enhancements, it may be worth the price, time, and energy to tackle these issues. By doing so, you will also have time to enjoy the renovations you made. This is vital to consider, as renovations seldom, if ever, provide a 100% ROI.
What is the condition of your home?
If your roof is deteriorating to the point of collapse, or your electrical system hasn't seen an upgrade in decades, you may want to handle these more significant issues before placing your home on the market. This will give you more control over your repairs, which a potential buyer's home inspector will identify as red flags. Otherwise, you can expect to be asked to lower your price — unless these renovations have already been figured into the number — or give buyers a repair credit. In your own hands, you will have the option to decide who will work on these bigger item repairs, which plays a considerable role in their cost.
Who is your ideal buyer?
Gaining perspective on your "target audience" can help inform your renovation decisions. If you live in an idyllic community that is quickly becoming a vacation destination and anticipate that your home will be used as a second or vacation home, you will want to ensure it is turnkey ready before listing it on the real estate market.

If, however, you have an older home that requires a tremendous amount of work and you are eager to move on to the next stage of your life, whatever that may be, your home may appeal to those who are looking to flip it; meaning, they will purchase your home at a reduced price and handle the repairs that need to be done themselves (or hire their own crews).

If your ideal buyer falls somewhere between the two — which tends to be the average — you will need to deliberate what renovations must be done after receiving a pre-listing investigation of your home from a certified inspector.
Additional factors to consider before renovating
Several cosmetic enhancements, such as reinvigorating your landscaping or updating your kitchen cabinets to a more contemporary style, are not terribly costly and can do wonders in terms of enriching your home for staging and showing purposes.

A few other renovations that increase home value include:


Updating your lighting. Lighting is essential to potential buyers, just as it is important for maximizing your home's appearance for marketing and showing reasons. Ambient lighting, in particular, is lovely and enticing.



Focusing on your front door. Whether you choose to paint your front door or replace it with a newer model, it adds to your home's curb appeal and contributes to potential buyers' first impressions.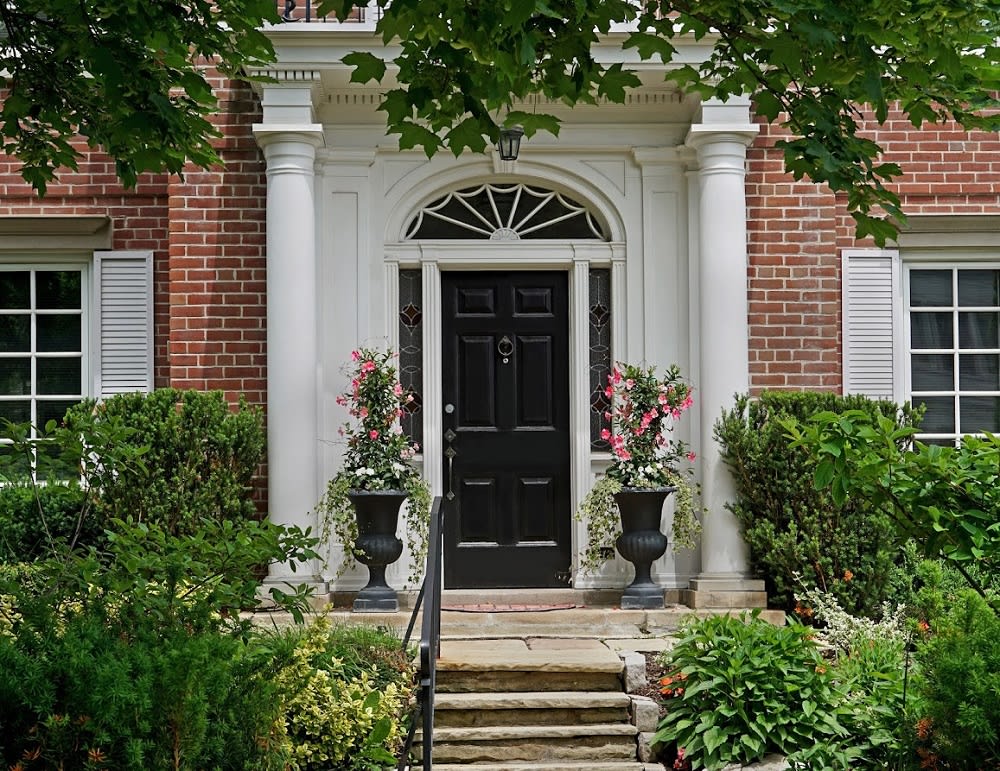 Freshening up your interior. Painting the interior of your home instantly ups its appeal by making your home appear cleaner and newer — and, with the right shade of paint, larger. Steer away from dark and overly bold colors (which have a polarizing impact on people) and go for neutral shades that will potentially blend well with your future buyer's furniture and decor.
If you are asking, should I remodel my kitchen before selling? — another common inquiry — the answer again comes down partly to your timetable and ideal buyer. The average kitchen remodel typically takes six weeks and has a median price tag of roughly $80,000.00. (This, however, increases the more high-end you strive for.) You may be able to recoup most of that cost, but you will also have to consider if the mess of your kitchen (and not being able to use it at all times) will be worth it. That said, if you are in your home for the next few years before putting it on the market, you will be able to reap the rewards of renovating it.
Speak with a professional
Ultimately, deciding whether you should renovate before selling your home is complex and dependent on several factors. The savviest way to arrive at a sound conclusion is to work with a real estate broker that has a solid grasp on the market and the values — and potential drawbacks — of performing home renovations before listing it.
Stephanie and Matt Stanford
with the
Stanford Group
fall squarely into this category. Stephanie is a Seattle native, and has a thorough understanding of the Pacific Northwest's market and nuances. Matt's professional background prior to being a real estate broker includes two decades of being a general contractor renovating existing homes and building new throughout Seattle. If you would like to learn more about whether renovated homes for sale in your region lure in a higher profit or would like to explore the idea of working with the Stanford Group to sell your Seattle home, book a consultation with them today. You will discover all the pluses that are to be had by working with astute, amicable brokers.